Urban Living in Winooski
Winooski downtown is a vibrant area. Walk to the boardwalk along the Winooski River, the many fine and casual dining establishments, social venues, employers, multiple educational resources, and outdoor amenities. Conveniently located in close proximity to Lake Champlain, the University of Vermont Medical Center, St. Michael's College and the University of Vermont campuses within a few minute drive to downtown Burlington. Interstate 89 is just over 1/2 mile away with quick connectivity to the airport and surrounding areas.

WALK TO RESTAURANTS & BARS
WINOOSKI: BURLINGTON'S BROOKLYN?
BURLINGTON FREE PRESS:

One has only to head [toward Winooski] to find abundant, delicious proof delivered by a vibrant, eclectic mix of restaurants, bars, pubs and cafes.
On nice days, sidewalk tables are jammed with customers eating pizza, pad Thai, or pork belly and sipping Flemish sour ales, lavender lemonade, or a Winooski Sour made with rye, Benedictine and lemon juice topped with egg white froth.

WINOOSKI: EVENTS & HIGHLIGHTS
FARMERS MARKET
Weekly seasonal market in front of the Champlain Mill.
WINOOSKI RIVERWALK FESTIVAL
Annual summer celebration featuring food, live music, crafts, and fireworks.
VERMONT TECH JAM
Annual technology job fair and showcase of homegrown creativity and innovation. techjamvt.com
HAUNTED WINOOSKI
Annual city-wide week-long celebration of Halloween including masquerade ball, costume parade, festival of pumpkins, and music events.
WINOOSKI POP-UP GALLERY DISTRICT
Moving celebration of art in vacant storefronts.
WINOOSKI HOLIDAY ART MARKET
Holiday pop-up art market throughout November–December.
DISCOVER JAZZ FESTIVAL
Annual week-long festival of live Jazz in Burlington. discoverjazz.com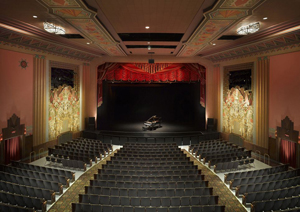 Flynn Center for the Performing Arts